Bluehost is one of the cheapest hosts that has everything automatized. This means you save money and you save time. Setting up a WordPress site with BlueHost is one of the easiest things you can do. So, let's get into it!
First off go to the bluehost home page and click "get started now".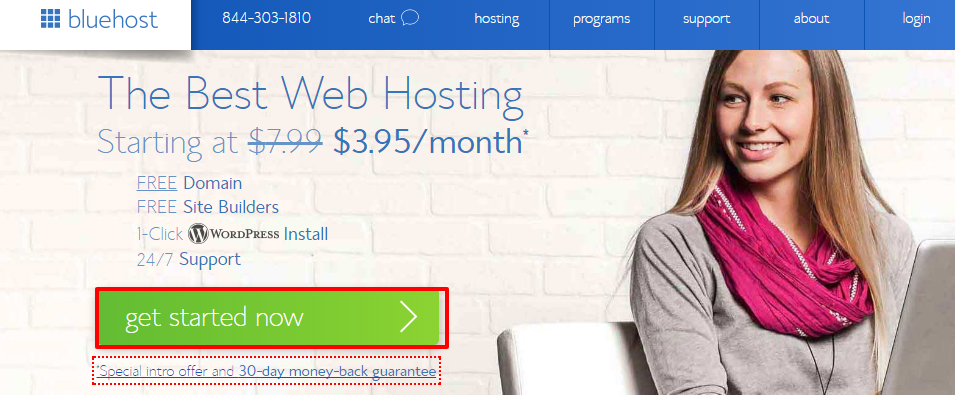 then choose a plan: basic should be fine as long as you don't plan your site to be huge.
After picking a plan you get to pick your free domain name. Just write in the domain name you want and see if it's available, if it's not try something else until you find one that is not taken.

After getting your domain just fill out your information:
Then, you'll choose which hosting package you want. there is 12, 24 and 36-month options. The longer term you purchase, the lower monthly rate you get. Just think how long you plan on using hosting and pick the plan you think is most worth it. If you want to change your plan you can always do it later.
I wouldn't grab all the other extensions to be honest. Domain Whois Privacy allows your info to stay private so people can't call your personal number. Sitelock makes your site more encrypted, its good for security and trust reasons. Site backup is in case you mess up. If you are very inexperienced maybe get it. Now press the "Next" button and your purchase is complete. Now you will make a password for your account. Use your own password so you don't forget, make sure it includes capital and lowercase letters, a number, and a special character. It´s always good to have a password with all that for security reasons and most sites ask you for it. I tend to use the same long password with small tweaks on all my accounts.
Finally done! Now just login to your account
Click login on the navbar. or go to https://my.bluehost.com/web-hosting/cplogin . Fill out your info and you're logged in.
Installing WordPress
This might sound like the most complicated part but Bluehost and many other companies has made it as simple as possible. Login and go to your Cpanel in it scroll to the section titled "MOJO Marketplace" and click on"One-Click- Installs" Once there just click on the WordPress icon.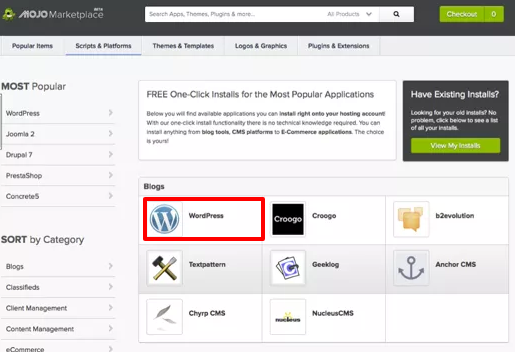 Once in just press start and it will make you choose where to install WordPress, just choose the domain you created before. Now this will appear: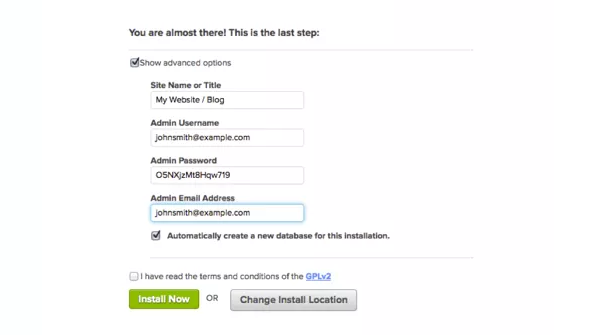 for the username use something personal you will remember, avoid using "admin" because that is the default and might cause spam to your email. Use a secure password to avoid strangers entering your site. As for site name try to include your company name and/or your area and expertise. An example: Gonzalo Carpentering, Boca Raton Carpentering. Don't make it too long, site name will appear in your pages by default. When all is filled out just click "install now" and it will start installing
Once the application has successfully installed, you'll receive an email giving you instructions on how to login to your WordPress admin. They will give you a user and a password use them to login to your site. They should give you the link that look like this "yoursite.com/wp-admin". Now you can login into your site and edit it.